How would you like to grow your own fruits and enjoy fresh fruits whenever you want? It's not hard to grow your own fruits. Here are some tips and tricks to help you grow your own fruits.
We all love seasonal fruits. They are awesome to eat and a delicious way to boost our health, especially when they are fresh from your garden. There are many different types of fruits you could grow right at home. All you need is a little bit of space in your garden.
Even if you don't have a garden, or if you have a limited space, you could still grow a number of trees and plants indoors in containers or even in hanging baskets. Take a look at our list of 7 awesome fruits that you can start growing today.
7 types of fruits to grow in your garden
Below is our list of 7 fruits or plants, you could grow in your backyard garden or indoors in containers. No matter where you live or what size garden you have, you may find something suitable for your garden or home.
1. Apples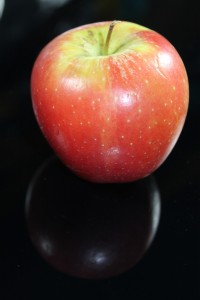 Apples are a really great fruit. An apple tree could be fun and rewarding for your home garden. Before you plant an apple tree in your garden, choose the right variety for your garden size and also for your taste. Proper planting, pruning and adequate fertilizers, all contribute to healthy apple trees.
If you have a small space, choose a dwarf family apple tree. You may want to plant 2 different varieties so that they can pollinate each other. You can also use tubs or containers for growing trees in your patio.
A sure way to get the apple tree you want is to get scions and rootstock form a nursery and to propagate from them.
2. Blackberries
Blackberries are quite simple to grow. They can grow in any corner of your garden or over your fence. Growing your own food has never been so easy. They can grow almost anywhere without much attention.
3. Blueberries
Blueberries are low maintenance crops that are also excellent for your patio. They produce scented flowers in spring and nutritious crops of fresh blueberries in late summer. They grow best in acidic soil, fruiting after about 3 years.
4. Currants
Currants can be used in a variety of different ways. They are great for decorating dessert, making jam and jelly, and can also be frozen so that you can enjoy the flavor of summer in the winter as well.
5. Figs
Figs are great tasting nutrition filled fruits that you could easily grow in a hot sunny spot in your garden. Figs begin to form in the autumn and they will be ready to harvest the following summer!
6. Lemons
Lemon trees are marvelous for growing in your garden. They can also be grown indoors in containers, which would give you a fresh lemon scented room. Lemon trees are sensitive to cold, so they should be planted in a south side of your home. They should also be protected from frost.
7. Strawberries
You will love the fresh taste of juicy strawberries picked right from your garden. They can be grown almost anywhere, in your garden, in containers, hanging baskets, or on your window sill.
Growing your own plants is a fun way to get fresh tasty fruits right at home, nothing could be tastier and healthier than that. Just try growing some of these plants in your garden or indoors in containers. You will love the results.
To learn more on growing plants, or if you would like to learn about aquaponic system, call us at 303-495-3705 or Click Here to book a meeting with us. We'd love to hear from you, so please add your comments in the comment box below or visit our Facebook page.
Source: Nourish the Planet
Related articles and resources: