Plants help us in many ways.  In fact, it would be almost impossible for us to survive without plants.
You don't need to live in the country to be a farmer and to grow plants. There are many ways to grow plants in a city, outdoors or in an indoor environment. Planting is an awesome way to bring the nature indoors. If you do not live in the countryside and wants to have nature in your home, it's the best way. If you love plants and love gardening, don't let the winter slow you down. Let's get to it!
Find somewhere where you can find seeds or plants to suit your needs. Plants serve many purposes that will benefit any indoor environment. They have the ability to provide almost everything we need, such as food, clothing, medication, oxygen and numerous other benefits. It also makes our environment aesthetically beautiful, whether they are indoors or outdoors so the energy of your place will be much more pleasant. Here are some of the ideas we have for you to plant in your place.
7 Awesome Indoor Planting Ideas:
Planting indoors can be a great way to decorate your home and provide your home with a great energy and peace. Along with beauty, it can also purify your indoor air and provide food for you which will increase the overall health of everyone living in that place. There are many different types of plants you can grow indoors for many different purposes. Below we have 7 indoor planting ideas for you to get you started on growing.
1. Old Plastic Bottle Planters: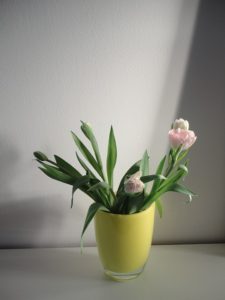 Plastic is a not bio-degradable material. Use old plastic water bottles or soda bottles for planting instead of throwing them away in the trash. It would save the environment and also your indoor air quality, this is a very environment-friendly way to go about planting. There are many different ways you can use bottles as planters. You can cut the bottles in half and fill them up with potting soil, or cut little sections in the middle, fill it halfway with soil and plant plants inside it. After this is done, you can place them on your windowsill or hang them from your ceiling or put them anywhere you see fit.
2. Old furniture Planters:
You can use old tables, shelves and any other old furniture for planting as opposed t having this unused furniture just sitting there. You many need to fix your old furniture a bit or paint them a little bit if you want them to look really good and really make a great look for your place.  
3. Window Planters:  
Window frames and window sill is also an excellent place to grow plants. You can place flower pots and containers on your windowsill or hang plants down from your window frame.
4. Tin Can Planters:
Here is another way you can reduce pollution and save the landfill space, use tin cans!. If you have old tin cans, old metal paint containers, cans from food or drinks, you can use those for planting they are just as good as plastic containers.
5. Grow plants in a fishbowl: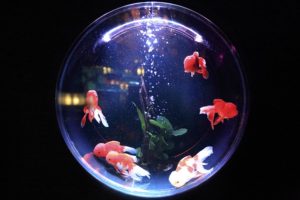 Growing plants in a fish bowl without any soil makes a cool looking aquaponic plant. Some plants can easily grow in a fishbowl without soil. In an aquaponic system, you can grow both, fish and plants at the same time which would add a nice combination to the fishbowl. It is also a way to grow more crops with less time and inputs than other plants if you are a busier person or if you simply do not wanna put in more effort.
6. Cup Planters:
Disposable plastic cups, old cups and saucers, bowls, and food containers can be used as planters. So, if you have cups that are slightly broken and old, use them for planting. This is another way that you can recycle certain materials and use them for an environmentally supportive purpose.
7. Vertical Tower Garden:
Vertical tower gardens are is probably the easiest way to grow a number of plants indoors virtually on autopilot. There are automatic vertical water tower gardens available, that use a soilless hydroponic system to grow plants. It needs very little space, can be attractive enough for your living room or even bedroom. Vertical aquaponic tower gardens can be used to grow many different types of crops indoors, at any scale, depending on the amount of space you have available. Additionally, they make a great look for your home that is different from the typical pot.
Conclusion: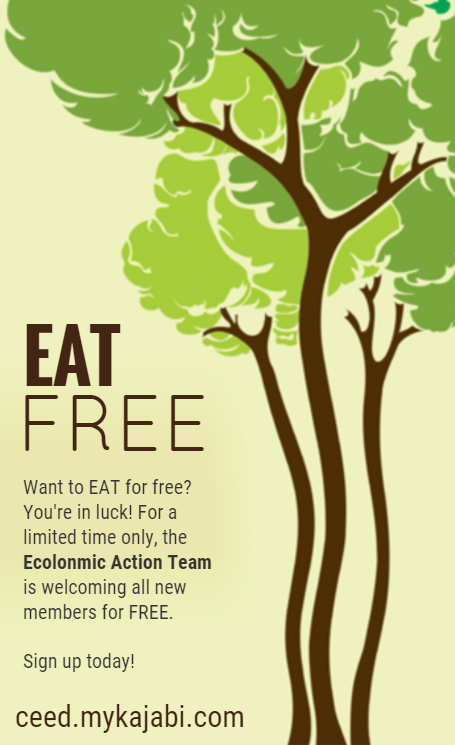 If you love plants, you can easily grow plants indoors in a number of ways that help you, your home, and the environment. They serve many purposes, for example, they improve indoor air quality as well as allow you to grow your own food in many different ways. Indoor plants can be a great way to decorate your houses as well and give your place a different and fresh look to make your living environment outstanding.
P.S: Want to learn more ways to grow your own food and improve the world? Join the Ecolonomic Action Team (EAT) community to learn more.
Source: Nourish the Planet
Related Articles and Resources: