Millionaires are people just like you and me but they have the money to buy anything they want. Here is a list of millionaires and their stories of how they became rich.
What are your dreams? What do you want to spend your money on? We have unlimited wants and needs but we don't always have the money to buy everything we want. That's most people, but being rich gives you the freedom to buy whatever you want and to do what you want.
"British business tycoon Richard Branson is living proof that with enough money, the sky's the limit. And sometimes not even the sky" – Time
Top 3 Millionaire Minds of the World
Below you are going to find the top three wealthiest persons of the world and their stories. Can you figure out what sets them apart from the rest of us?
Bill Gates
We will start with Bill Gates. He is once again the richest man in the world today. In the past 21 years, he has held that title 17 times. His estimated worth is over $80 billion. He regained his top spot as the richest man in the world in March 2014, after a four-year run by Mexico's Carlos Slim Helu as No. 1. (Source: Forbes)
Bill's Life Story
Bill Gates was born in October 28, 1955 in Seattle in a rich family. From a very early age he believed in achieving his goals through hard work. He also believed that if you have intelligence and are willing to use it, it's possible to reach your goals and target.
Public persona of the co-founder of Microsoft, Bill Gates, has undergone a huge transformation in the last 39 years that Microsoft has been around. At first, he emerged as a brilliant technical whiz kid, and then, later on, he was known as a brilliant but bad tempered CEO. Today, Bill Gates is the richest man in the world, who is also "universally revered today as one of the greatest philanthropists" -says Business Insider.

Video Credit: Bill Gates – Biography – Biography.com
2. Carlos Slim Helu
Carlos Slim Helu is the second richest person in the world on our list, who is worth $72.6 Billion. He bought  AT&T's 8.3% stake in pan-Latin American wireless carrier America Movil for $5.6 billion, which is by far Slim's most valuable asset. (Source: Carlos Slim Helu & family – Forbes)
Carlos Slim's Life Story
Carlos Slim Helu was born on January 28, 1940, in Mexico City to an immigrant Lebanese Christian family. He became a billionaire after the economic crash of 1982, when he bought stocks and investments at a low price which became extremely valuable later on. He currently owns over 200 businesses in a wide variety of industries. In the year 2000, he founded the Historic Centre of Mexico City to restore and save significant buildings. (Source: Carlos Slim Helú – Biography – – Biography.com)
"Slim and his siblings were taught business from an early age by their father and by the age of 12, Slim bought shares in a Mexican bank. Although his father died in 1953, Slim continued to work in his business until he was 17." –  Carlos Slim Biography – Childhood, Life Achievements & Timeline
3. Warren Buffett
Warren Buffet is the third richest person of the world, on our list, with a net worth of $71.6 Billion. Stellar performance of his diversified holding company, Berkshire Hathaway has made him one of the three wealthiest people of the planet. According to Forbes, Berkshire Hathaway's coveted Class A stock, which is the most expensive of any public U.S. company, eclipsed $200,000 per share for the first time in August 2014. (Source: Warren Buffett – Forbes)
Warren Buffett's Life story
Warren Buffett was born on 30 August 1930. His father was a four-term U.S. congressman. His education includes Columbia Business School (1950–1951), University of Nebraska–Lincoln (1950–1950), Wharton School of the University of Pennsylvania (1947–1949), Woodrow Wilson High School, University of Pennsylvania.
He developed an acute business sense from a very early age. As a small child, he made money by selling chewing gum and soft drinks. As he grew older, he started investing in ventures and also started saving his money to invest in bigger ventures. He became the richest person in the world in 2008 with a total net worth estimated at $62 billion. Today, he is perhaps one of the most influential philanthropists of our times. (Source: Warren Buffett Biography – Childhood, Life Achievements & Timeline)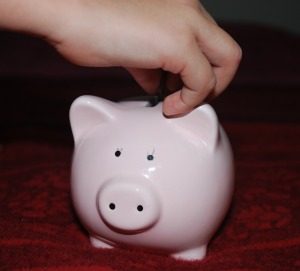 Lives of the rich and famous people have always inspired me in moving forward and reaching my goals. No matter what life situation you are in, you could always learn from the life teachings of these great people and find direction for your own life.
Hope you enjoyed reading about the top three richest persons in the world. We'll be back with more tips on self-improvement and life skills so please read our blogs regularly.
We'd love to hear from you so please let us know your thoughts on this article, please add your comments in the comment box below. Also, please feel free to visit our Facebook page,
For any questions or comments, please don't hesitate to contact us.  Click Here to book a meeting. Want to unleash the entrepreneur in you? We show you how. Click here to download our amazing eBook absolutely FREE!
Source: Balanced Life Team
Related articles & Resources: