Alexa ranking – did you ever wonder what it is? Why is the Alexa ranking of your site so important? Well, Alexa ranking does matter, and you should try to improve your website's Alexa ranking fast!
I started blogging not too long ago and tried a lot of different things to improve my new website's Alexa Ranking. After trying for a few years, I noticed that there are certain things you can do to make huge site improvements that would result in an overall boost in your Alexa ranking. I am listing them here in this blog, and you should benefit from these techniques too.  Read on to find out how these proven ways to improve the Alexa ranking will work for your website.
So, what is Alexa ranking?
Simply put, it's a way to determine how popular your website is, compared to other related sites in the same niche. The point to note is that your site's Alexa does not only depend on your site traffic, but it also depends on the number of visits to your competitor sites.
Why is it important?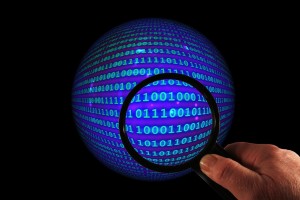 Many people look at the Alexa ranking of a site before they spend any time on it. That's because Alexa measures the popularity of your site.  It allows people to determine how useful the site is going to be. If you are running ads from your website, your advertisers may not take your site seriously if your Alexa ranking is too low. "Alexa has a large traffic data panel consisting of millions of people all over the world. Based on the data from this sample, Alexa estimates the number of visitors to all sites on the Internet. It's a complicated calculation that involves correcting for biases as well as identifying and discarding fake or spam traffic. Our data scientists are the best in the business and they make sure the data we present is free of noise and non-human data, so you can make the best decisions for your business." – A Guide to Improving Your Alexa Rank
So, what should I do to improve my Alexa ranking quickly?
Your Alexa ranking improves as more people visit your site. Alexa collects visitor data through the Alexa toolbar. Below are 11 proven techniques for improving your Alexa ranking.
Install the Alexa toolbar for your browser.
Put up an Alexa rank widget on your website.
Write an article about Alexa ranking and post it on your blog site.
Backlink to Alexa.com.
Ask your friends and relatives to install Alexa toolbar for their browsers.
Comment on other sites and forums and add links to your website.
Use social media platforms.
Optimize your website and update regularly.
Verify your site with Alexa Verification code.
Add links to your site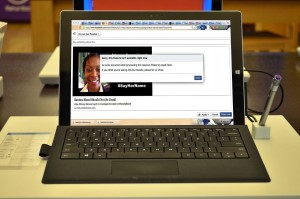 These tips will ensure that your site is optimized to the maximum. If you are not sure how to optimize your website, ask an SEO consultant or learn about SEO techniques from online resources. You will also need to promote your website through social media and other platforms, in order to boost your site traffic. Follow these tips and you will see your site's Alexa ranking improving rapidly. Monitor your site regularly and also test to see if all your site components, links and images load fast, and work properly.
We'll be back with more tips to improve your site traffic, so please visit our blog and check our updates regularly. Want to start a new business? We can show you how. Click here to download our free eBook to Unleash the Entrepreneur in You! Call 303-495-3705 to get in touch with us or Click Here to book a meeting.
We'd love to hear from you, so please post your comments in the comment box below. Also, visit our Facebook page, we'd really appreciate it!
Source: Nourish the Planet
Related articles and resources:
7 Best Practices for Improving Your Website's Usability