Growing vegetables in your backyard garden or kitchen garden or even grow an indoor garden in containers allows you to eat fresh all year round. Below we have some tips for you to help grow vegetables all year round.  
January
A New Year starts with January, and it's also an excellent time to start planning for your vegetable garden. As a part of the plan, select the types of vegetable you will want to grow in your garden. Get some healthy vegetable seeds for your garden ahead of time. It's also a good time for you to start some flower varieties.
Tomatoes and Peppers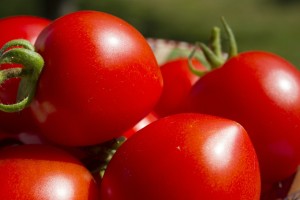 It might be too cold to start growing anything outside in January, so start your pepper  and tomato seeds indoors. Plan according to your climate zone because peppers and tomatoes  will take 6 to 8 weeks to reach suitable size for transplant.  
Suggested tomato variety can be: Brandywine, Cherokee Purple, Roma, Sweetie
Suggested pepper variety can be : Sweet Banana, Super Chili.
Onions
Late January may still be too cold for gardening outdoors but it's a perfect time to sow your onion seeds indoors.
Varieties for onions I can suggest are  Sweet White Walla Walla, Candy Hybrid, Yellow Sweet Spanish
Herbs
Herbs are definitely the most famous indoor plant to grow during the winter months. Try these 5 most popular herbs – Basil, Chives, Oregano, Parsley and Thyme.
February
February is a great time for growing a wide variety of green and healthy vegetables. Find a warm, sunny location in your garden and start sowing your seeds. It's also a great time to start your tomatoes and pepper plants.
Broccoli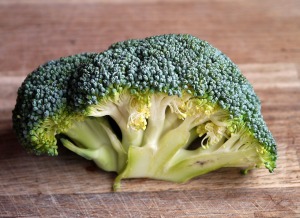 If you live in a warmer climate, this might be the right time to start growing broccoli in your garden. Find some quick growing varieties so that you can harvest before the hot summer hits.
Herbs
Grow herbs like thyme, sage, oregano, and basil.
Lettuce
Lettuce is a great salad crop for spring. It likes sunlight but does not need sunlight all day.
Tomatoes
Another great salad crop you can start during early spring. It's a great tasting crop that you'll really enjoy growing.
Pepper
It's a great healthy crop goes with a variety of dishes including salads. Grow many different varieties of pepper and eat them fresh.
March
March is the perfect time to start planting some cool weather vegetables that can withstand those last frost days of March and April.
Beets
Sow beets for a fast, early summer treat.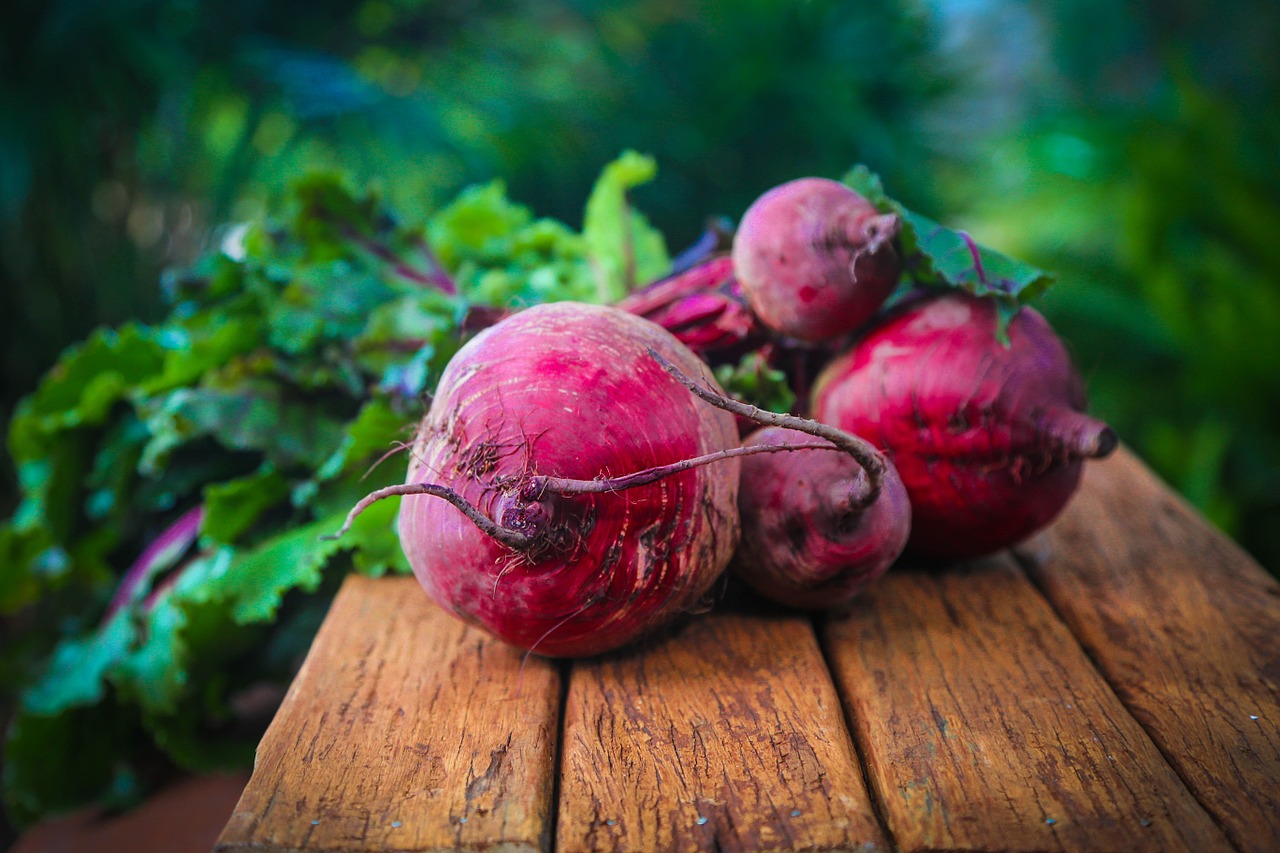 Suggested variety: Detroit Dark Red
Carrots
Planting carrots like Little Finger or Scarlet Nantes by mid-July yields a fall crop that will keep in the garden until used.
Cucumbers
Get fast growing vine or bush cucumber plants. They can produce a large number of cucumber fruits. Be considerate about the space you have in your garden. Vine cucumbers  taste great but they also need more space than bush cucumber varieties. The best cucumbers that you can grow in this month are Spacemaster 80 and Muncher.
Peas
Plant Sugar Ann, Oregon Giant  and Green peas plants in July, and they will be ready for harvest in fall.
Spinach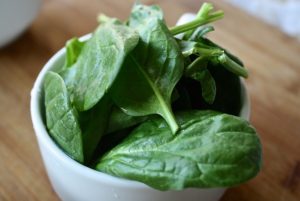 Spinach is cold weather vegetable and will produce until hot weather of summer. Planting Bloomsdale or Samish in start of March will ensure you have plenty of harvest before bolting.
April – May
Weather will start to warm up in most areas in during April and May and  it gives you an excellent opportunity  to plant most of your vegetable seeds outside, including your pepper and tomato seeds, after your last frost.
Beans
Start planting bush and pole beans now because the soil and air are warmed up. Try a continual 7 to 10 days sowing of different varieties. This will minimize wastage of crops by giving continual crop.
Suggested variety: Some good suggested varieties are Contender, Kentucky Wonder and Topcrop.
Beets
Sow beets like "Detroit Dark Red" now for a fast, early summer treat.
Corn
Corn is a fast growing crop that is also rewarding to grow. Corn is delicious and nutritious. Try a small area of corn and work your way up to a larger field with several varieties.
Suggested variety: Peaches and Cream, Incredible, Sugar Buns
Summer Squash
Summer squash sowing in June will lead to fresh squash in July & August.
Suggested Variety : Cocozelle, Waltham Butternut
June – July
Many vegetables though will grow and produce even more quickly from seed planted early in summer when the soil is warmed up and swarming with. life.
Cabbage
Cabbage is one of the easier plants to grow in the garden. Select Premium Late Flat Dutch, Golden Acre or Michihili variety that is exact right for your location (size and maturity length). Be 100% sure to fertilize and water when cabbage head begins to form.
Carrots
Planting carrots in middle of June yields a late summer crop that will keep in the garden until used.
Suggested variety: Little Finger, Scarlet Nantes
Melons
Melons are Great for hot, long summers. A staple for summer picnics and family fun.
Suggested variety: Sugar Baby, Crimson Sweet and Hales Best.
August – September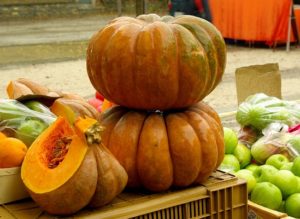 August and September signify the coming of fall season. It's an ideal time to plant seeds for a 2nd gardening season that can be as productive as your major early spring plantings. Late summer is the time to plant these vegetables and herbs.
Cover Crops
A great way to add nutrients to your soil for the following year is by growing winter cover crops this fall. Start in August so they get some good growth before winter comes.
Suggest variety : Winter Cover Crops.
October
Fall is here and many vegetables don't have enough time to develop before your first frost. There are still a few vegetables that can be planted in October.
Blueberries
Fall is the perfect time to plant blueberry plants. Do Planting in the fall will allow for good root growth and early growth this coming spring.
Suggested variety :  Blueberry Bluecrop.
Garlic
Garlic is a vegetable that can be planted in the fall for a larger and earlier harvest this coming spring.
November
Too cold for gardening? Don't be sad, you can still grow a lot of plants indoors. This is a fabulous time of the year to clone some of your outside plants or grow them from seed indoors. Grow herbs on the windowsill!
Herbs
Herbs are definitely the best choice for growing indoors during November. Try a variety of microgreens that do not take up much space. Try some of the popular herbs like basil, sage, parsley and chives.
Indoor Plants
Plant some flowering plants indoors in flower pots. It will fill your house with fresh air and fragrance during the winter months.
Vegetables

If you live in some warmer climates it is a perfect time to plant vegetables.
Suggested variety: Lettuce, Radish, Spinach, Broccoli, Carrots
December
It's a perfect time to plan your garden and start growing some plants indoors on your window sill or balcony if you live in a sunny area. If you live in a warmer climate zone you can still grow a number of herbs and vegetables in your garden.
Aquaponic Tower Garden  – Automatic Indoor Gardening System
Finally, if you enjoyed this article please give us a comment below, or even share it to your friends through one or more of our social share buttons here on the page.  If there is anything else you would like to talk with us about regarding Hydroponic Gardening or anything Ecolonomic, schedule a free appointment with us at ww.talkwithwayne.com.
We also have amazing systems called Tower Gardens, that you can purchase that will provide you with year-round Hydroponic Gardens.  Click here to find out more about the amazing Tower Garden systems.
DIY (Garden Tower) Build a Hydroponic Raining Vertical Tower Part 1
Source: Ponics Haven
P.S: You can have your indoor or outdoor sustainable farm all year round.. To learn more, Join us on our weekly Ecolonomic Action Team (EAT) Live webinars. Also, come celebrate sustainability with us. Click here to Register for the Celebrate Sustainability Weekend 2016.
Source: Institute of Ecolonomics
Related Articles and Resources: