Managing animal is becoming hi-tech just like anything else we see in the market today. There is a trend towards using more supplements or industrially produced food is gaining rapid popularity. There are also controversies about some farming techniques that sometimes might seem inappropriate, or questionable. However, the positive side of growing supplements and feeding them to the farm animals is that they may get more nutrients than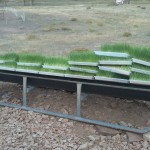 what they would usually get, and might get the extra energy to endure the winter.
Animals can benefit from supplementary food if the food was organically grown, and was fed to the cattle in addition to their regular pasture food. In the winter, it is often hard to find good edible cattle feed in the pastures.
A trend towards growing fodder for the livestock
Many farmers can grow their own cattle feed in their farm, for feeding their cattle some extra food, or farm food, and now you can also buy the fodder flakes very easily. Building your own DIY system is also easy.
Livestock management software
Livestock management software, it's not as crazy as it sounds. Everyone today is getting computer savvy, including the farmers. Not in a bad sense because many of the farmers today also happens to be environmental scientists, or people who are passionate about environment, nature and sustainability.
Since the beginning of farming, human beings relied on livestock management for their necessities, mainly for food and transport. Even today, the huge livestock industry depends on how well they can manage and grow food, to maximize their benefits. Managing, preserving, and marketing, all needs to be just right, to make a profit.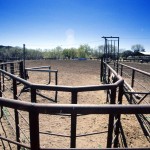 Tools for fencing
You can make a simple fence to contain your livestock within an area. A fence can be built or put together very easily using simple hand tools. Most common tools you will need are as follows
Tools for digging holes – digging post holes will require some sort of spades, and shovel. You may also use an auger powered by tractors, which may work like a drill bit.
a nail gun – for putting wood strips together
a large level
electric saw – for cutting wood pieces to size
Wire cutter – for woven wire fences.
A hammer
Tape measure
Pencil
Other relevant tools may also be needed. Tools will depend on what materials you will use for the fence and what type of fence you are building.
Remote livestock management systems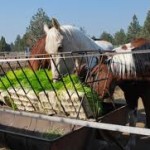 Remote livestock management system is another hi-tech gadget of the new era of technology. Livestock can be and are in many ways monitored through remote cameras, remote control doors, and fences. Their movement and well being is often motored through CC cameras. The ground breaking Precision Postural Management Systems run by remote control is being tested. These devices will allow farmers to observe behaviors of animal and control their movements in and out of the pastures remotely.
Vet tools to prevent health problems
Three are a number of vet tools available for monitoring and analyzing health issues of livestock. They may help in detection and prevention of many diseases and may prevent many health problems form developing among livestock.
Cow Tests – These tools help you analyze samples of cow dung and detect for diseases such as cow scour or presence of different germs, parasites, etc.
Dairy – Monitor blood kitone levels. This will allow you test if there is any energy shortage in cows that is causing blood ketone break-down for them. Monitoring the amount of kitone in cows.
Beef – Test Pneumonia – Regular tests for Pneumonia will allow you to identify sick cows early.
Pig Test – Skin Scrapes for Mange – test for parasites in the skin of pigs
Sheep Tests – Blood tests for protein – Sheep in some farms suffer form a disease that causes them to become thin. Testing their blood for protein diseases will allow you to treat them.
Keeping animals in good shape is necessary for maximizing your farm production with greater profits. Making most out of the farms is the only way to tackle the future demands of food in the future. Growing food will not only allow us to keep food costs down, but will also be a powerful tool towards sustainability. In next decade, we will be 3 billion more mouths to feed and by 2050 the world population will be 9 billion. This translates to more demand for food and water, as well as sustainable environment and proper use of all common natural resources.
Source: Sustainable Livestock Nutrition